Background Information
Also Known as
Bangtan Boys
Bulletproof Boy Scouts
Beyond The Scene
Bangtan Sonyeondan
Hangul
방탄소년단
Hanja
防彈少年團
Kanji
防弾少年団
Hiragana
ぼうだんしょうねんだん
Transcriptions
Bangtan Sonyeondan, Pangt'an SonyǒndanKR
Bōdan Shōnendan, Bôdan SyônendanJP
Origin
Seoul, Korea
Genres
K-Pop, Hip hop, Pop, Electronica, Rock[1], R&B, EDM
Years active
2013-present
Labels
Big Hit Entertainment (KR, 2013–present)
Pony Canyon (Japan, 2014–2017)
Def Jam Japan (Japan, 2017–present)[2]
Columbia Records (US, 2018–present)[3]
Website
bts.ibighit.com

---

Members
RM
Jin
Suga
J-Hope
Jimin
V
Jungkook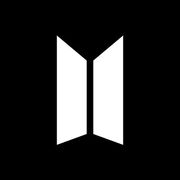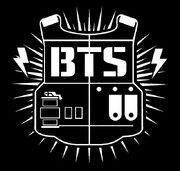 BTS, also known as Bangtan Boys, is a seven-member South Korean K-pop boy group formed by Big Hit Entertainment. Their name in Korean, Bangtan Sonyeondan (Hangul: 방탄소년단; Hanja: 防彈少年團), and Japanese, Bōdan Shōnendan (防弾少年団?), both translate to Bulletproof Boy Scouts, which implies that they are going to protect youth from discrimination and suppression in the world. However, on July 6, 2017, BigHit confirmed the English translation was now "Beyond The Scene".  They debuted on June 13, 2013, with the song "No More Dream" from their first album, 2 Cool 4 Skool, for which they won several "New Artist of the Year" awards including those at the 2013 MelOn Music Awards and Golden Disk Awards, and the 2014 Seoul Music Awards. A year after their debut, they received major bonsang awards for their subsequent albums "Dark & Wild", The Most Beautiful Moment in Life, Part 1 and Wings.
Members
History
2010–2012: Pre-debut
BTS' first members were recruited through Big Hit's "Hit it" auditions in 2010 and 2011. The original lineup went through several changes before the final group of members was established in 2012. Half a year prior to debut, the members began building their name and creating a relationship with fans through Twitter, video blogs, fancafe posts, and by releasing various song covers via YouTube and SoundCloud.
Before debuting in 2013, RM was already performing as an underground rapper and had released several tracks informally, including a collaboration with Zico. Jin had been a student at Konkuk University, majoring in acting, before being streetcast for auditions, while Suga was an underground rapper in Daegu. J-Hope, who was part of a street dance team named NEURON, was active in the underground dancing scene, participating in various battles and competitions. Before joining Big Hit, Jimin entered Busan High School of Arts as the top student in modern dance, but later transferred to Korea Arts High School with V, who auditioned in Daegu. Jungkook was cast by multiple agencies after leaving auditions for Superstar K, but eventually chose Big Hit after seeing Rap Monster's rap.
2013–2014: Debut and moderate success
The group's debut single album 2 Cool 4 Skool, the first installment in their "school trilogy" series, was released simultaneously with its lead single "No More Dream" on June 12, 2013. While the album peaked at number five on the Gaon Album Chart and sold over 105,000 copies, "No More Dream" and the subsequent single "We Are Bulletproof Pt.2" were not major hits. Expanding their endeavors into Japan, "No More Dream" was later re-recorded in Japanese and released on June 4, 2014.
The second part to the "school trilogy" was the extended play O!RUL8,2?, released on September 11, 2013, which sold over 120,000 copies to date and peaked at number four. Its supporting singles "N.O" and "Attack on Bangtan" (Korean: 진격의 방탄; Revised Romanization: Jingyeogui Bangtan) failed to chart high. That same month, BTS starred in their own variety show, SBS-MTV's Rookie King Channel Bangtan, based on a fake broadcast station, "Channel Bangtan", through which members parodied variety shows such as VJ Special Forces and MasterChef Korea. At the end of the year, BTS was recognized with several New Artist of the Year awards, including the 2013 Melon Music Awards and Golden Disc Awards and the 2014 Seoul Music Awards.
The last act to their "school trilogy", Skool Luv Affair (2014) topped the Gaon Chart and sold over 200,000 copies. It also peaked at number three on Billboard's World Albums Chart. The album was supported by the singles "Boy in Luv" (Korean: 상남자; RR: Sang-namja) and "Just One Day" (Korean: 하루만; RR: Haruman). That June, BTS participated as judges for a K-pop cover dance competition in the Bridge to Korea festival in Russia, an event that aimed to promote tourism between the two countries, where they also performed on stage. In August, the group also attended KCON in Los Angeles. That same month, they released their first Korean studio album, Dark & Wild, which peaked at number two on the Gaon Chart and sold over 200,000 copies. It was supported by two singles: "Danger" and "War of Hormone" (Korean: 호르몬 전쟁, RR: Horeumon Jeonjaeng).
Their Japanese studio album, Wake Up (2014), released that December, peaking at number three on the weekly Oricon Albums Chart and selling 25,000 copies. Along with re-recorded Japanese versions of older songs, it also contained the original tracks "Wake Up" and "The Stars". Their first concert tour, 2014 BTS Live Trilogy Episode II: The Red Bullet, was held from October to December.
2015–2016: Mainstream breakthrough and commercial success
At the beginning of 2015, BTS toured Japan for the first time with their BTS's First Japan Tour-Wake Up: Open Your Eyes. They also held their second solo concert in Korea, BTS Live Trilogy – Episode 1: BTS Begins. Their third EP, The Most Beautiful Moment in Life, Part 1 (2015), was released that March and was the only Korean album to be included in Fuse's list of the "27 Best Albums of 2015 So Far" that year. The lead single "I Need U" was a top five hit on the weekly Gaon Digital Chart in South Korea and garnered BTS their first ever music show win on SBS MTV's The Show. Although the second single, "Dope (Korean: 쩔어; RR: Jjeoreo)", peaked at number 44 on the weekly Gaon Digital Chart, its music video became BTS' first to accrue over 100 million views on YouTube in October. "Dope" later peaked at number three on Billboard's World Digital Songs Chart. The Most Beautiful Moment in Life, Part 1 have sold over 300,000 copies to date.
On March 17, 2015, the group's leader RM (then known as Rap Monster) released his first solo mixtape, the eponymous RM, for free on the streaming service SoundCloud. The mixtape was ranked 48th on the "50 Best Hip Hop Albums of 2015" list published by Spin Magazine.[4]
BTS' fourth Japanese single, "For You", was released that June to celebrate the first anniversary of their Japanese debut. The single topped Oricon's daily chart, selling over 42,000 copies within its first day. They also commenced their 2015 Live Trilogy Episode: The Red Bullet world tour, and participated in the Summer Sonic Festival tour in Japan.
On August 16, 2016, Suga released his first solo mixtape titled Agust D for free on SoundCloud. The mixtape was listed among the "Top 20 Mixtapes of the Year" by Fuse TV.[5]
During their three-day The Most Beautiful Moment in Life: On Stage tour, the group performed the new song "Run", the lead single for the EP The Most Beautiful Moment in Life, Part 2 later released on November 30, 2015. The album topped the weekly Gaon Album and Billboard World Albums charts and remained atop the latter for multiple weeks, making BTS the first K-pop act to achieve that feat. It also peaked at number 171 on the Billboard 200 Chart with over 5,000 copies. At the 2015 Mnet Asian Music Awards, they received the Best World Performer in recognition of their international fanbase.
The Most Beautiful Moment in Life, Part 1 and Part 2 were later combined into the The Most Beautiful Moment in Life: Young Forever (2016) edition, and was supported by three singles: the top 40 hit "Epilogue: Young Forever", the top 10 hit "Fire" (Korean: 불타오르네; RR: Bultaoreune), and the top 20 hit "Save Me". A two-day concert at the Olympic Gymnastics Arena in Seoul was held in May to support the album, followed by their Asia tour. The group also headlined both US KCON shows held that year in New Jersey (June) and Los Angeles (July), to sold out audiences. Young Forever later won Album of the Year at the year-end Melon Music Awards, becoming the group's first major grand prize (daesang).
On September 7, 2016, BTS released their second Japanese studio album Youth, selling over 44,000 copies on its first day of release and ranking number one in Japan. Japanese editions of " I Need U" and "Run" were released as singles.[6] Meanwhile, back in their home country, pre-orders for the group's second Korean studio album, Wings, released that October, accumulated over 500,000 copies within the first week. The lead single "Blood Sweat & Tears" achieved an "all-kill" in South Korea, becoming their first number one hit on the weekly Gaon Digital Chart.[7] Its music video gained over 6 million views within 24 hours, breaking the previous record held on YouTube for the highest number of views of a K-pop group music video within 24 hours. They later won Artist of the Year at the 2016 Mnet Asian Music Awards, becoming the first artist not from a "Big Three" entertainment company (SM, YG and JYP) to do so.[8]
2017–present: Worldwide recognition
In early 2017, BTS embarked on their BTS Live Trilogy Episode III: The Wings Tour. That February, pre-orders for the repackaged edition of Wings, entitled You Never Walk Alone, reached over 700,000 copies.[9] The lead single "Spring Day" (Korean: 봄날; RR: Bomnal) topped eight of the major South Korean online music charts, as well as Gaon, and crashed Melon's digital chart due to the high influx of user traffic. It also entered the US Billboard's Bubbling Under Hot 100 Singles chart at number 15 with "zero promotions".
On July 5, 2017, Big Hit Entertainment and BTS revealed a new logo for the band in a video released on the official YouTube channel. This video was accompanied by the announcement that in addition to being known as Bangtan Sonyeondan or Bulletproof Boy Scouts, their acronym would also stand for "Beyond The Scene" as part of their new brand identity.[10] Also they gave A.R.M.Y (their fandom) a logo, which looks opposite to theirs.
Their fifth EP, Love Yourself 'Her' (2017), was released that September and featured music from The Chainsmokers' Andrew Taggart for the track "Best of Me". The lead single "DNA" peaked at number two on the weekly Gaon Chart,[11] while its music video reached over 20 million views on YouTube, breaking the record for most viewed K-pop group music video within the first 24 hours. "DNA" also became the group's first entry on the Billboard Hot 100 at number 85, making BTS the first K-pop boy band to do so and the second Korean act with a Korean-language song. When "DNA" rose to number 67, it became the highest-charting song on the Billboard Hot 100 for a K-pop group, beating Wonder Girls' previous record at number 76. A remix for their song, "MIC Drop", by Steve Aoki and Desiigner was released as the second single, peaking at number 23 in South Korea and number 28 on the Billboard Hot 100, becoming the first top 40 entry for a K-pop group on the chart.[12] "DNA" and "MIC Drop" were later released as a triple-A side single in Japan with the new song "Crystal Snow" which topped the Oricon Chart, becoming the highest-selling single from a K-pop artist within a week, and making BTS the first foreign artist to achieve this.[13]
In November 2017, the group became the first K-pop group to perform at the American Music Awards.[14] They won their second Artist of the Year at the 2017 Mnet Asian Music Awards, becoming the first act to win the award two years in a row. "Spring Day" later won Best Song of the Year at the Melon Music Awards. That December, they performed on Dick Clark's New Year's Rockin' Eve to welcome the new year, making them the first K-pop group to be part of the show's lineup.[15] They also made their Japanese TV music show debut on TV Asahi's Japan Music Station Super Live on December 22.[16]
In January 2018, the Recording Industry Association of Japan announced BTS' first ever Double Platinum certification for their "MIC Drop/DNA/Crystal Snow" single, the only single album by a foreign artist in 2017 to sell over 500,000 copies and receive certification on the Oricon chart for that year. Later that month, BTS became the first artist outside of the "Big Three" to win both Grand Prize Daesang awards at the Golden Disc Awards and the Seoul Music Awards respectively. In February, both the "MIC Drop" and "DNA" singles were certified Gold by the Recording Industry Association of America, making BTS the first Korean act, and the only K-pop artist ever, to receive this.[17]
On February 8, Big Hit won the award for its new Brand Identity (BI) with BTS' logo under the Corporate Identity/Branding category within Communication Design at this year's award presentation, illustrating BTS' worldwide influence.[18]
On February 11, sales for Love Yourself 'Her' surpassed 1.58 million, the highest sales recorded for an album in Gaon Chart history.
Suga's mixtape, Agust D, was released unannounced on Spotify and iTunes worldwide for the first time on February 22, over 2 years since its original release. Within 24 hours, the album reached No. 1 on the worldwide iTunes charts and the iTunes Pop Charts.[19] The following week, the album debuted at No. 3 on the Billboard World Albums chart dated March 3, 2018. [20]
On March 2, 2018, J-Hope released his first solo mixtape titled Hope World for free download on Google Drive, streaming on Spotify and SoundCloud, and for purchase on iTunes. The accompanying music video for the title track, "Daydream", reached 1 million likes in 1 hour 43 minutes, making it the fastest Korean video to reach the benchmark. With 73 No. 1 spots on the iTunes chart worldwide by the end of its first day, Hope World tied with the previous BTS release, Love Yourself 'Her', for the most No. 1 spots held by a Korean album on iTunes within the first 24 hours. As of March 5, the album remained at No. 1 on the iTunes Worldwide Charts, marking 5 days at No. 1 and breaking the record for the longest-charting Korean album at No. 1 on the chart previously held by Love Yourself 'Her'. The album debuted at No. 63 on the Billboard 200 Chart, making J-Hope the highest-charting solo K-pop act in Billboard 200 history. J-Hope also debuted at No. 3 on the Billboard Emerging Artists chart, where fellow band mates RM and Suga (as Agust D) both previously peaked at No. 46.
The music video for "DNA" reached 300 million views on March 6, 2018, making it only one of 3 K-pop videos to reach the benchmark and the fastest video to do so to date. The video reached 300 million views in 5 months and 16 days, breaking the previous record of 13 months and 28 days by "TT" by TWICE.[21]
On March 11, BTS won both the "Best Fan Army" and "Best Boy Band" awards at the 2018 iHeartRadio Awards held in California, although the group declined to attend the event due to a busy schedule as they prepare for their upcoming album release later this year.[22]
The music video for "Fire" reached 300 million views on March 12, 2018, making it BTS's second-ever video to do so. BTS is the first K-pop group to have two MV's surpass 300 million views.[23]
An original documentary series, entitled Burn the Stage, that offers a behind-the-scenes look at the group's 2017 Wings Tour was officially announced on March 13. Consisting of eight episodes, it will premiere exclusively on YouTube Red and run from March 28 to May 9.
On April 4, 2018, their third Japanese studio album Face Yourself was released. Face Yourself topped the Japanese Oricon Weekly Album Chart for the week of April 2nd, with 282,000 copies. According to Japan's Oricon Chart on April 12, BTS' 3rd Japanese album sold 282,000 copies in the first week (April 2-April 8). This breaks the record by KARA, who sold 275,000 copies of their Japanese album 'Super Girl' in the first week of November 2011. [24]
On April 5, 2018 at midnight KST, Big Hit released a video titled "Euphoria: Theme of LOVE YOURSELF 起 Wonder", on their official YouTube channel. The clip appears to dub the band's upcoming album Love Yourself 'Wonder', for the 'Love Yourself' series, a follow-up to last year's record-breaking EP Love Yourself 'Her', it is believed to mark the beginning of a new era for the group, following the trend of previous BTS comebacks, though Big Hit Entertainment denies such claims.[25]
The group later announced their third Korean-language LP, Love Yourself 'Tear', on April 14, along with its May 18 release date.[26]
On April 17, BTS were nominated again for Top Social Artist at the 2018 Billboard Music Awards, making them the first and only Korean artist to be nominated two years in a row.[27] The following week, they were announced as performers at the show where they will premiere their new comeback single.[28][29]
BTS has set a new record for stock pre-orders for their upcoming album "Love Yourself 'Tear'." According to iriver, the company handling the distribution of BTS's new album, "Love Yourself 'Tear'" has reached a total of 1,449,287 stock pre-orders as of April 24. This is the total number of stock pre-orders made by wholesale dealers and retailers in Korea, and does not include stock pre-orders made by international retailers. [30]
Their 2018 world tour, titled "BTS World Tour: Love Yourself", was officially announced on April 26 and is set to begin on August 25 in Seoul.[31][32]
On April 28, 2018, the music video for "Dope" reached 300 million views, making it the 5th K-pop video to reach the benchmark and making BTS the only K-pop artist to have 3 videos achieve the accomplishment.[33]
On May 1, 2018, Variety reported that BTS would be returning to The Ellen DeGeneres Show, performing a new song from Love Yourself 'Tear' titled "FAKE LOVE".[34]
BTS released a video titled "LOVE YOURSELF Tear 'Singularity' Comeback Trailer" on May 6 at midnight KST in advance of the release Love Yourself: Tear on May 18. The video features V as the solo vocalist for the track, his second solo track for the group and first as an album intro track singer. Within one hour and 29 minutes of its release, the music video reached 1 million likes on YouTube, making it the fastest BTS video to reach this milestone. Having surpassed the record of 8 hours set by "DNA", this also made "Singularity" the fastest music video ever to reach 1 million likes. Following the release of the "Singularity" video, BTS' choreographer Son Sung Deuk declared V to be a member of the "Dance Line" on his Instagram account, placing V alongside Jungkook and Jimin as the groups' Main Dancers under J-Hope as the Lead Dancer.
Love Yourself 'Tear' was released worldwide on Friday, May 18 on all streaming and download services.The music video for the title track, FAKE LOVE, was released simultaneously and broke the world record for the fastest music video to reach 1 million likes by reaching the milestone in just 39 minutes. This broke the previous record of 1 hour and 29 minutes previously set by their song Intro: Singularity.
On May 19 at 2:30 p.m. KST, BTS has scored a certified all-kill with their new track "FAKE LOVE". The song reached No. 1 on all six major Korean realtime and daily charts, including Melon, Genie, Bugs, Mnet, Naver, and Soribada. It also topped iChart's realtime chart. 10 hours later (12:30 a.m. KST, May 20), the song still remains at a certified all-kill, holding its position on the top domestic music charts.[35]
On May 21 at 12:30 a.m. KST, "Fake Love" achieved a perfect all-kill on iChart, the group's first. A perfect all-kill (PAK) means that the song is in first place on the six major realtime and daily charts (Melon, Genie, Bugs, Mnet, Naver, and Soribada), as well as first place on the realtime and weekly charts for Instiz's iChart.[36]
Artistry
BTS co-writes and produces much of their output, which some media outlets have attributed for their success. The group's early musical style and image was influenced by hip hop, as seen in "N.O" and "No More Dream". They later branched out into R&B and rock music with "Danger" and "Boy In Luv". The members' solo songs in Wings incorporated a diverse range of genres, with neo soul for V's "Stigma", gospel for J-Hope's "MAMA" and piano-rap for Suga's "First Love".
BTS has been complimented for "speak[ing] honestly about topics they deem important, even in a conservative society" by Jeff Benjamin from Fuse magazine. Tamar Herman from Billboard magazine noted that the septet often have recurring themes in their materials. Their "school trilogy" series - 2 Cool 4 Skool (2013), O!RUL8,2? (2013), and Skool Luv Affair (2014) – explored "the troubles and anxieties of school-age youth." "Not Today" from You Never Walk Alone has an anti-establishment anthem, with messages advocating for minority groups while Wings (2016) touched upon mental health and female empowerment. Love Yourself 'Her', in which themes were identified as "love, friendship, loss, [and] death" is the first of four EPs of the "Love Yourself" series.
Grace Jeong, editor-in-chief of Soompi, praised the group by stating that, "BTS has something to say, and has a great marketing strategy that doesn't alienate non-Korean-speaking fans." While they have received praise for their lyrics, in 2016 the group faced criticisms of misogyny regarding the lyrics of "War of Hormone", "Converse High", and RM's solo song "Joke", as well as a Twitter comment made by Suga. The group's label later issued an apology.
Awards and nominations
Main Article: List of Awards and Nominations
BTS has a large presence on social media, subsequently winning the Top Social Artist Award at the Billboard Music Awards after receiving over 300 million votes to become the first Korean group to win a BBMA. They were the most tweeted about celebrity in 2017, being "liked or retweeted over half a billion times (502 million)" worldwide. The group charted for the first time in the 2016 edition of the Billboard Year-End charts specifically on the World Albums Artist and World Digital Song Artists. They placed again on the 2017 edition ranking 10th on the Top Artists, 2nd on the Top Artists - Duo/Group, and 1st on the Social 50 Artists and World Albums Artists.
Philanthropy
BTS have involved themselves in a variety of charitable events. In 2015, they donated seven tons (7,187 kg) of rice to charity at the K-Star Road opening ceremony held in Apgujeong-dong. The following year they participated in ALLETS's "Let's Share the Heart" collaboration charity campaign with Naver to raise donations for LISA, a charity "which carries forward a preparation business to fight blindess including research on degenrative retina disease treatment and an activity to improve social awareness on the visually impaired. In April 2018, BTS participated in Stevie Wonder's "Dream Still Lives" tribute to Martin Luther King Jr. with other celebrities, sharing their dreams and hopes for the world. It was revealed that Stevie Wonder himself had asked BTS to participate in the campaign.[37]
In January 2017, news media reported that BTS and Big Hit Entertainment had donated KR₩100,000,000 (US$85,000) to the 4/16 Sewol Families for Truth and A Safer Society, an organization connected to the families of the 2014 Sewol Ferry Disaster. Each member donated KR₩10,000,000 and Big Hit Entertainment donated an additional KR₩30,000,000. The donation was intended to have been made in secret. Later that year, BTS officially launched their Love Myself campaign, an initiative dedicated to helping "protect and support child and teen victims of domestic and school violence as well as sexual assault around the world...", in partnership with the Korean Committee for UNICEF. BTS plans to donate 500 million won ($448,000) from the members, 3% of all upcoming Love Yourself: Her album sales and 100% of all sales of official goods for the Love Myself campaign over the next two years, as well as include donation desks installed by UNICEF, towards several social programs benefiting violence prevention against children and teens and support programs for victims of violence. Within two months of its launch the campaign raised an additional KR₩106,000,000, taking the worldwide funds total to KR₩606,000,000.
Members of the group have also engaged in individual philanthropic endeavours. Since 2016, Jimin has supported graduates of Busan Hoedong Elementary School, his alma mater, by covering uniform expenses. After news of the school's closing was released, he donated summer and winter middle school uniforms to the final graduates and gifted autographed albums to the entire student body.[38] For his 25th birthday, Suga donated ten kilograms of prime Korean beef to 39 orphanages in Korea under the name of BTS' ARMY fan club.[39]
Endorsements
In October 2015, it was announced that BTS would be the new brand ambassador for sports brand Puma.
In 2016, the group were met with a series of endorsements, including being selected as the face of SK Telecom, 'BBQ Chicken', and 'Smart Uniform'. Nexon also announced that they would be releasing character avatars based on the members for their RPG game, Elsword. That year, they topped the 'Boy Group Brand Power Ranking', published by the Korean Corporate Reputation Research every month to highlight the "marketability of male groups in the Korean commercial advertisement industry", for 9 out of 12 months.
In 2017, BTS were chosen as the honorary tourism ambassadors for Seoul as part of the 'I Seoul U' programme. The group filmed an advertisement produced by the Seoul Metropolitan Government, which was subsequently aired in over 100 countries. On December 6, the promotional song, "With Seoul" was released online with the music video released on December 13. They were also chosen as the new brand models for Lotte Duty Free Shop. BTS also has a collaboration with popular Korean communication app LINE, creating LINE 'characters' that serve as emojis and stickers. These characters represent certain members of BTS: RJ representing Jin, Shooky representing Suga, Mang representing J-Hope, Koya representing RM, Chimmy representing Jimin, Tata representing V, Cooky representing Jungkook, and Van representing ARMY.
Expanding their endorsements overseas, BTS worked with Japanese department store 109 to promote their eighth Japanese single, "Mic Drop/DNA/Crystal Snow", through a Christmas campaign, announced in October 2017, that used "Crystal Snow" as the image song for the collaboration. Pop-up shops selling various original and limited edition BTS merchandise were opened at four different locations: the flagship Tokyo Shibuya109 store, and then at the Osaka, Kagoshima, and Fukuoka branches. On December 17th, Yahoo! Japan announced BTS as the promotional models for Yahoo WiFi, with a special sign-up campaign to be launched on January 29, 2018.
On February 27, 2018 BTS were announced as Global brand ambassadors for Puma, with Puma launching the remix of their 'Turin' line on March 2 in Korea and worldwide in July in celebration of this. The group will also feature in global campaigns for Puma's Sportstyle line as well.[40] On April 3, LG Electronics announced that BTS would "promote its smartphones in the global market" for the tech company, including an upcoming flagship model tentatively scheduled for unveiling by June 2018.[41] On April 29, news media revealed that Coca-Cola Korea, have signed BTS on as their new campaign models, with promotional activities set to commence in June in time for the 2018 World Cup in Russia.[42]
Discography
Main Article: Discography
Korean
Studio albums
Mini albums
Compilation albums
Single albums
Digital singles
Other Releases
Japanese
Studio albums
Compilation albums
Singles
Chinese
Digital singles
Tours and Concerts
Tours
Concerts
Fanclub Events
Fanclub Events Tours
Videography
Main Article: Videography
Television
Variety shows online
Games
Trivia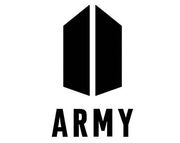 Official Links
Korean
Japanese
Gallery
| | |
| --- | --- |
| | To view the BTS gallery, click here. |
References